GET HIGH-PERFORMANCE, PROFIT-ATTRACTING CUSTOM MOBILE APPS.
Our quick and affordable solutions enable clients to receive an engaging mobile app to use in virtually any industry.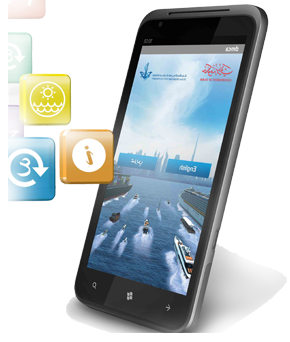 Think of us as your product design and development partner. Bring us an idea, and we'll co-create a beautiful, thoughtful, and user-friendly app, website, or data visualization dashboard that'll knock your socks off.
We custom design, develop, test and deploy Android and iOS apps of your choice. Our team is well versed with Android SDK and Apple's iOS platform. Over the past two years, we have successfully released several customized mobile applications on these platforms which have helped our customers achieve significant cost savings, increase productivity and enter the fast growing market of mobile apps.
MySql/Oracle/Sql Server/PostGRE SQL
Additional Info

We have extensive experience designing software / web based solutions for specialized workplaces. Since 1999 we have delivered numerious solutions in a variety of sectors, including govertment, public sector, private sector, media houses, etc.
We pride ourselves in being a trusted and reliable technology partner to a very large spectrum of organisations. Testimony to this is the high percentage of repeat customers we have. 70% of our business is from repeat customers.

When a business-critical incident occurs or your team needs effective support they can count on, we are there to extend our support through phone / email / teamviewer support for business-critical issues.
Our Skills
Graphic Design
Jquery
HTML 5
CSS 3
Wordpress